Maszoński Logistic specialises in providing road transport services and forwarding projects in Europe.
With more than 24 years of experience, high-performance IT systems, our own fleet of 420 modern vehicles, including MERCEDES, VOLVO and DAF, and an experienced team of employees, we can execute effective logistics projects.
As a company specialising in volume transportation we provide services using modern jumbo trailers (120 m3, 24t) and mega (100 m3, 24t) truck sets.
We also use truck sets with a payload of 4.5t, 12t, 15t and 18t to ensure streamlined cargo pick-up and support distribution processes scaled to client needs.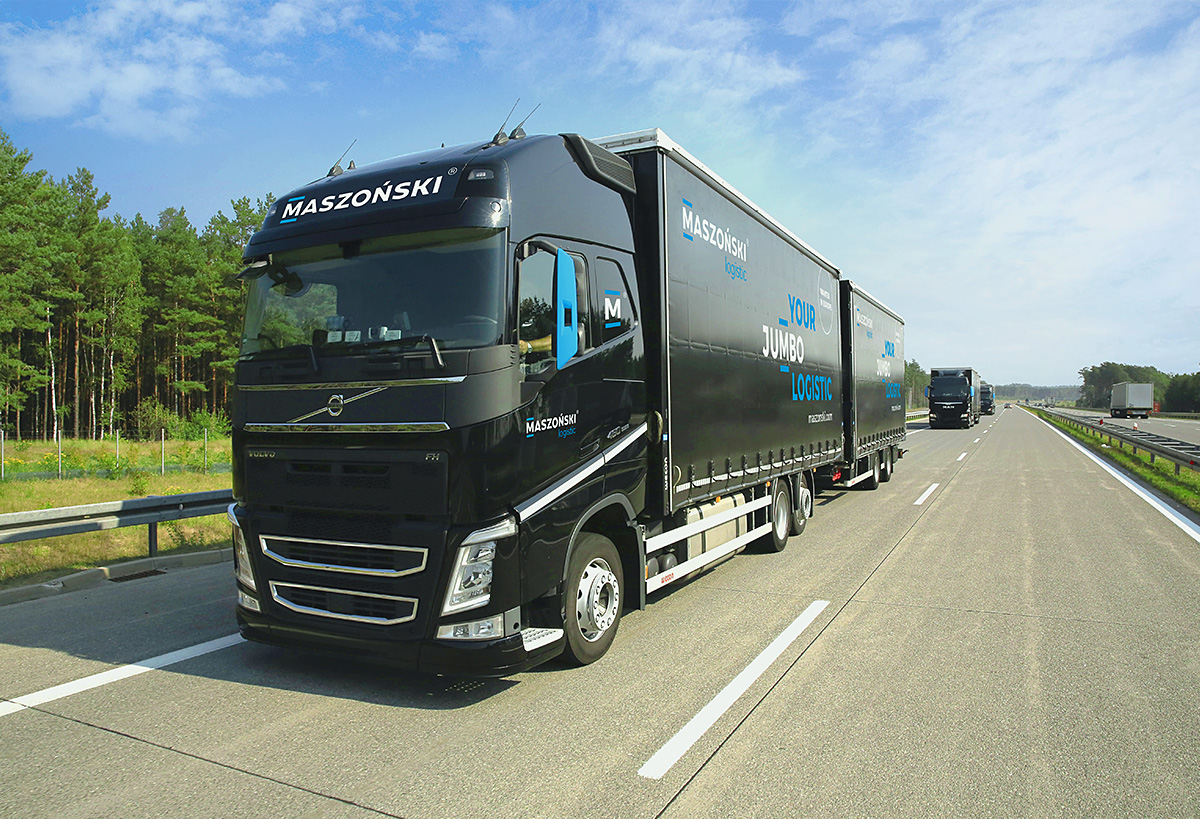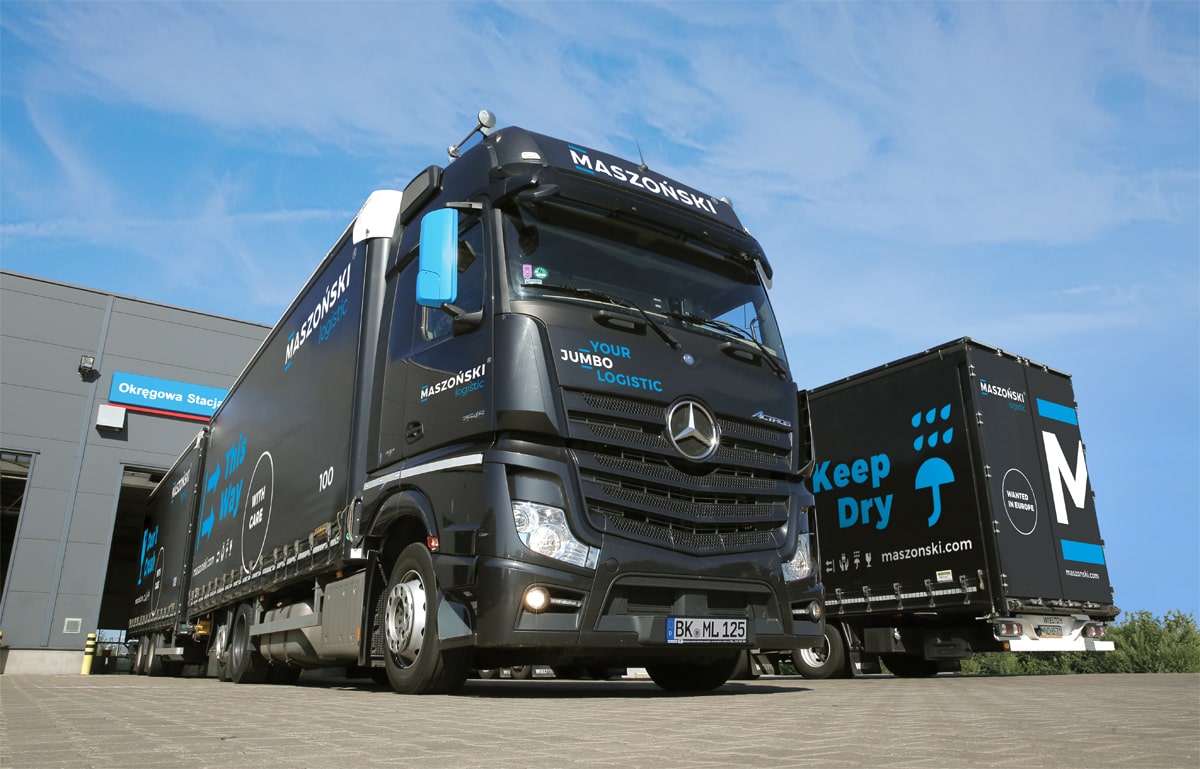 We are a reliable and quality partner in full truckload (FTL) and less than truckload (LTL) shipping.
With our technical infrastructure and skills, we can provide just-in-time services, which significantly reduce the operating costs for our clients.
JUST-IN-TIME Thanks to our well-organised transport network, we ship at the right time.
Paris
Base, Sulęcin
Warsaw
London
Bern
Brussels
Prague
Vienna
Madrid
Lisbon
Amsterdam
Irxleben
Copenhagen
Rome
We provide transport
and logistics services
across the countries of the European Union.
Our main destinations include:
Germany, Belgium, Switzerland, Austria, the Netherlands, the United Kingdom, Spain, Italy, France, Portugal and Northern European countries.
Care for the natural environment is an essential component of responsible business.
Maszoński Logistic has a fleet that meets all the relevant safety standards and environmental requirements. This philosophy is part of our organisational culture and is reflected by the integrated Environmental Management System ISO 14001:2004.

See how we care for the
natural environment