Freight forwarding is an integral part of our services and includes comprehensive support
with arranging land transport processes.
We do all the formal work while ensuring effective handling of each project stage.

Our brand integrates reliable and experienced carriers, which also allows us to implement flexible solutions that are well suited to the dynamic market situation, which forces deadline and budget optimisation while maintaining quality service.

We pick out the fleet and arrange optimal transport routes, which results in more balanced budgets for our clients

All the transport and logistics processes handled by Maszoński Logistic are monitored and accessible by clients via online interfaces 24/7/365.
We view every task as a project that aims to provide maximum satisfaction to our clients. This is our paramount value.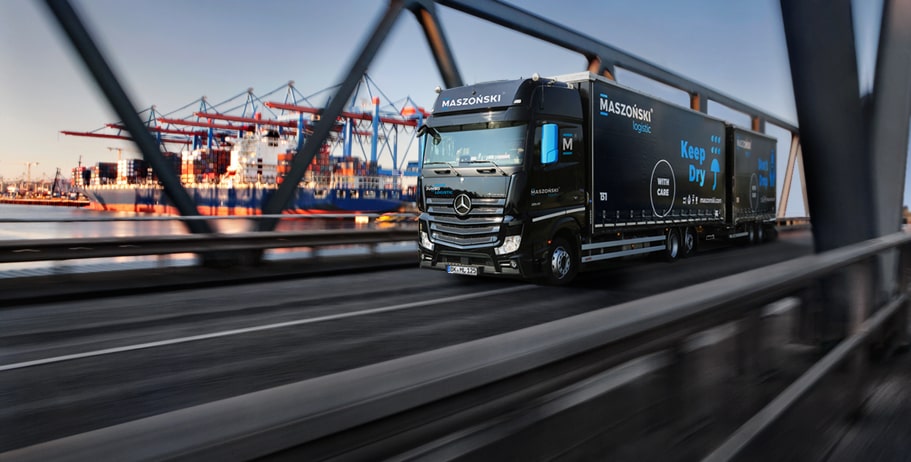 We can book ferries, as well as Eurotunnel crossings between England and France,
for trucks and delivery vehicles.
Ferry booking
Besides providing quality transport services, we can book ferry crossings to England at attractive prices for our clients. We have operated transport services to the United Kingdom for many years, which has given us extensive transportation experience but has also allowed us to negotiate attractive ferry crossing prices.
The needs of our clients are at the centre of all we do.
selection of the means of transport
preparation of
transport documentation
preparing goods
for transport
pick-up of goods
from the sender
receipt of forwarding orders
and consultancy